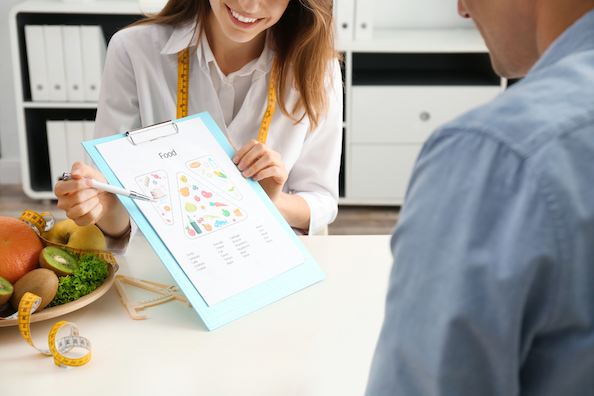 A registered dietitian or nutritionist can help you develop diet plans to meet your nutritional or weight goals. But how do you choose the best nutrition coaching services?
This article will talk about why you should choose TeamNutrition to help you reach your health and fitness goals. Rest assured, we have all the tools that you need to succeed! 
Effective Meal Plans
Planning your meals doesn't only save you money, it also lets you manage portion sizes and develop sustainable healthy eating habits. Also, you get to have more variety when you plan meals in advance. 
At TeamNutrition, we provide healthy meal options for all our clients. Whether your goal is to prevent hypertension and diabetes or simply want more nutritious options, you can take advantage of all our tools. Our meal guides are designed based on your current lifestyle and adjusted as needed, depending on your health objectives. 
Also, we can help you efficiently plan your grocery shopping for you to choose healthy food options. Most importantly, our teaching materials are user-friendly and easy to understand. They are personalized and customized to your health objectives. 
Motivational Sessions to Keep You Inspired
Sometimes, it can be challenging to reach your health goals, but it's definitely not impossible. Don't worry because we'll help you every step of the way. By staying motivated, you'll be more encouraged to achieve your objectives one day at a time. Our health coaches ensure everyone is on the right track. Feel free to take advantage of our motivational sessions when you're feeling discouraged or frustrated with your goals.   
Smart Food Diary
Do you want a fail-proof plan for your health goals? Keeping a smart food diary can immensely help! It'll help you better manage your health goals, and it saves time too! In addition, we have food journal evaluations to help you permanently change your food habits. It's highly effective and recommended because they work. 
Get Access to Our Online Wellness Portal
All of our clients get access to Fit.KoalaPro, your health companion mobile app. Whether you are a beginner, intermediate or advanced fitness enthusiast, you can take advantage of unlimited yoga, meditation exercises, cardio activities, HIIT, and delicious recipes. 
The KoalaPro App does more than just provide you with exercises, though; it also lets you track your weight and fat percentage. All workouts and recipes are from registered dietitians and fitness professionals. 
Customized Recommendation
At TeamNutrition, we don't just recommend meal guides or recipes. To ensure the best results, we base our recommendations and advice on the person's food preference, family, time, and health condition. We also ensure that our recommendations are based on the latest nutritional science.
Get an appointment with our dietitians to help you make an informed decision about your health and fitness goals. 
Get in Touch With Us Today
Are you planning to lose weight or simply want to make healthy food choices? We can help! Our team of nutrition coaches and dietitians has years of experience helping people. And our approach is always tailored to your needs. Contact us today for an appointment.