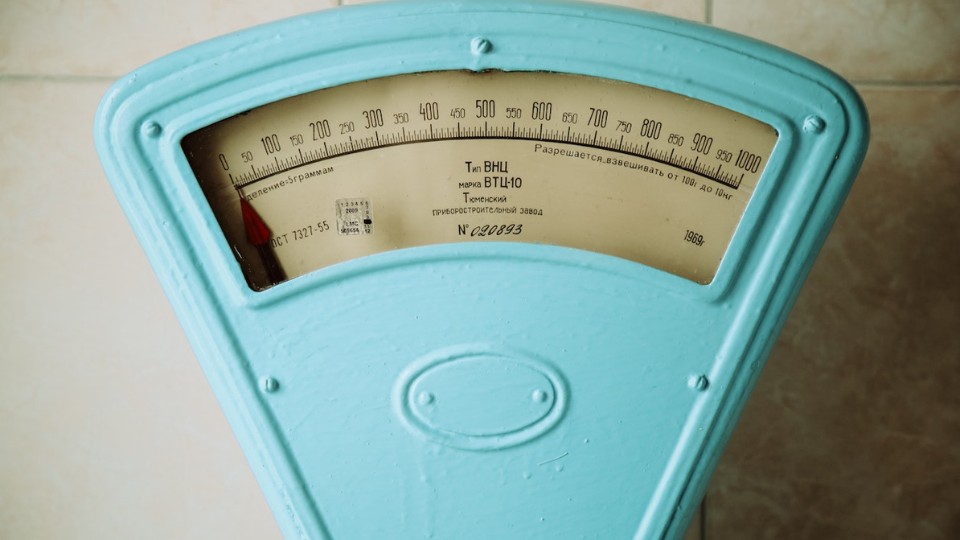 Some people could experience anxiety regarding their weight. Even if that might seem paradoxical, I invite you to deepen the reflection as to why the scale isn't our best ally when it comes to weight management. Here are a few clarifications regarding the use of a scale and the reasons why we should be more mindful about its usage.
1- Weight isn't only fat
Weight includes several components. Besides fat, we should also consider the lean body mass. It includes muscles, bones, organs and all other bodily fluids, like water. It also includes a certain amount of fat, which is essential for the proper functioning of the body.
2- Weight can be influenced by other factors
Weight can vary without necessarily representing fat loss. For instance, sugar that is stored as a source of energy by the body, glycogen, is bound to water. When we quickly reduce the number of calories consumed, our body inevitably draws energy from these reserves. There is therefore an amount of water that is lost. Although minimal, there is still weight loss as a result. It is thus useless to fast, because as soon as you will start eating again, there will be regain of this water that was lost.
3- Weight isn't necessarily a health indicator
It is increasingly recognized by the medical and scientific community that weight, notably the body mass index (BMI), aren't factors to consider when it comes to the incidence of chronic diseases like diabetes and heart diseases. Instead, we should look at the amount of fat mass, its distribution in the body and its impact on the health of each individual. Lessons to be learned 
In brief, with the information that was shared in this text, there is something to be more careful about with the number we see on the scale. Our weight isn't only fat, it varies daily and it doesn't determine if we are in good health. Regardless of whether you weigh yourself or not, be conscious that this number does not define you. Your weight is not the only thing that weighs the scale…(!)
References 
1. Ackland, T. R. et al. Current status of body composition assessment in sport: review and position statement on behalf of the ad hoc research working group on body composition health and performance, under the auspices of the I.O.C. Medical Commission. Sports Med 42, 227–249 (2012). 
2. Kreitzman, S. N., Coxon, A. Y. & Szaz, K. F. Glycogen storage: illusions of easy weight loss, excessive weight regain, and distortions in estimates of body composition. Am. J. Clin. Nutr. 56, 292S-293S (1992). 
3. Mechanick, J. I., Hurley, D. L. & Garvey, W. T. ADIPOSITY-BASED CHRONIC DISEASE AS A NEW DIAGNOSTIC TERM: THE AMERICAN ASSOCIATION OF CLINICAL ENDOCRINOLOGISTS AND AMERICAN COLLEGE OF ENDOCRINOLOGY POSITION STATEMENT. Endocr Pract 23, 372–378 (2017).