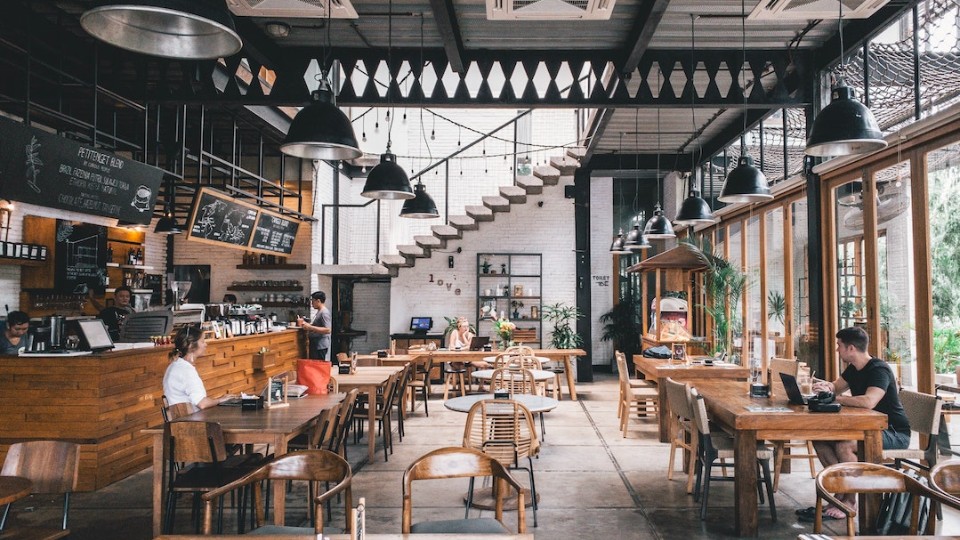 If you are working with a registered dietitian to maintain a healthy weight, you may be wondering if you should avoid going out to eat altogether. After all, how are you supposed to tell when something is actually healthy or when it is hiding mountains of calories? Luckily, if you live in Ottawa, several tasty health-food restaurants come dietitian-recommended.
So, whether you're looking for a new place nearby to find healthy snacks, a delicious and nutritious meal, or even healthy takeout, these ten nutritionist-recommended restaurants are a great place to start!
1. Pure Kitchen
Located on Richmond Rd. and open from 11:30 AM to 9:00 PM, Pure Kitchen offers internationally inspired vegetarian dishes with several gluten-free and vegan options. We recommend the warrior bowl or the falafel wrap! Pure Kitchen also features an incredible fresh juice bar and a smoothie and espresso bar, so even if you're just looking for a healthy snack, this is certainly a place to check out.
2. Paradise Poke
Anyone looking for healthy foods in Ottawa should stop at Paradise Poke. Located on Bank St., this eye-catching poke place offers freshly made ingredients with high-quality proteins. It also offers vegan options. We recommend the north shore or the royal Hawaiian, or you can build your own bowl!
3. The Green Door
Open Tuesday to Sunday from 11:30 AM to 8:30 PM, The Green Door offers an incredibly self-serve buffet that allows you to tailor your plate to your needs. This means you can get all the benefits of a dining-out experience without picking around the extra calories that come with your entree. Whether you're looking to dine in or grab takeout, this Main St. restaurant has all the healthy snacks and meals you could want!
4. The Vanitea Room
The Vanitea Room on Somerset St. is open for brunch or afternoon tea Wednesday through Sunday and offers delicious, fine loose-leaf teas from around the world, along with sweet treats and tasty eats. We recommend the Summer Fine Shrimp, which includes a chickpea puff pastry and refreshing lime crema, and the Purple Benedict, which offers a healthy twist to the classic eggs benedict. They offer vegan options as well.
5. Lollo
If you're looking for healthy choices in Ottawa, look no further than Lollo on George St. Lollo specializes in to-go salads, snacks, and bone broths, so you don't have to worry about not being able to find anything healthy while you're out and about. Whether you're looking for something lighter like a chicken caprese salad or something heartier like their Tuscan harvest salad, Lollo has options for you!
6. Freshii
Open Monday through Saturday, Freshii on Sparks St. is a great place to grab snacks, meals, or even sweet treats. Freshii offers delicious smoothies, bowls, wraps, salads, burritos, and more, so you can always find something healthy if you need to eat out of the house.
7. Mad Radish
Mad Radish has three locations in Ottawa that produce quick, healthy food that tastes delicious. The restaurant offers internationally-inspired burritos, bowls, sandwiches, smoothies, salads, soups, and more. If you're in the mood for a quick and healthy meal, we highly recommend the Bimbimbowl or the Barranquilla Burrito!
8. Copper Branch
This restaurant has locations all over Canada, including two in Ottawa. This is for good reason. Copper Branch has an accessible, healthy, and incredibly tasty menu. The restaurant focuses on putting delicious and healthy food on its customers' plates to make a healthy change in the community. Copper Branch is 100% plant-based, so it is an excellent stop for vegetarians or vegans looking for somewhere to eat. Some recommendations are the Aztec power bowl, Aristotle bowl, and quinoa chili.
9. Coconut Lagoon
If you're looking for a delicious and authentic taste of South Indian food, then Coconut Lagoon is an excellent choice. This restaurant offers a variety of dishes — including many gluten-free, nut-free, and vegan options. We recommend the roasted salmon in moilee sauce or the kadala curry.
The Coconut Lagoon is open Wednesday through Monday from 4:30-9:30 PM, but it fills up quickly, so you may want to make a reservation before visiting the St. Laurent Blvd. location!
10. Fairouz Cafe
The Fairouz Cafe is on Clarence St. and is open seven days a week from 5-10 PM. This Middle Eastern restaurant features a gluten-free menu alongside the regular menu for anyone sensitive to gluten or looking to reduce their gluten intake. Whether looking for a place to eat with friends or a lovely location for a date night, Fairouz Cafe can be an excellent option.
Visit Healthy Restaurants in Ottawa Today
Whether you're new to the area or you're just looking for a healthier alternative to the Wendy's down the road, Ottawa has a plethora of healthy dining options. We hope that you will try one of these restaurants next time you're thinking about eating out!
Need more recommendations on how to stay healthy in Ottawa? Schedule an appointment with a registered dietitian in Ottawa today to get personalized support.