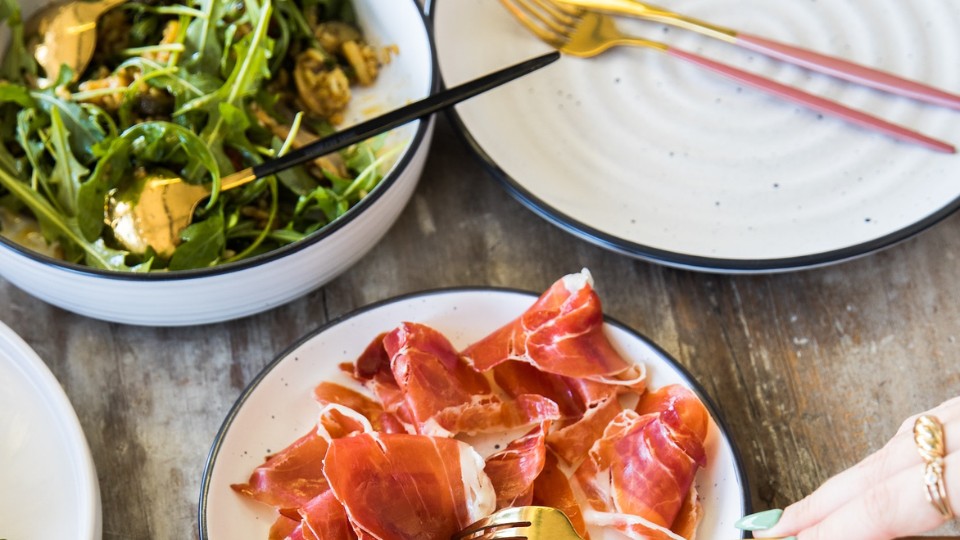 What's so good about it?
Optimization of time spent in the kitchen
Mental freedom (reduced mental load)
Increase in nutritional density
Avoidance of food waste
Savings in groceries
Maximize your health capital by having less processed foods
Ease of access to nutritious foods to keep your energy levels stable throughout the day and avoid looking for fast foods that are often higher in fat, sugar and salt.
We can hear you:
"It's a lot of work!"
"It's gonna take me all weekend off!"
"I don't cook good enough."
But it might be more accessible than you think! Every family has its own way of planning. Throughout Nutrition Month, follow us for tips and methods of meal preparation.
Plan the menu of the week
Here the mantra will be: divide to rule the week.
Indeed, if you choose to go through all the steps in a single day, you will feel as if you have lost your whole day for this one and only task. The solution: Plan a moment in advance to simply plan your weekly menu .
Why not make it fun and encourage everyone in the family to participate? Take out all your favourite cookbooks, cooking magazines and Pinterest boards!
Still out of inspiration? Here are 2 weeks of themes that you can use to select your recipes. Do you have any other favorites?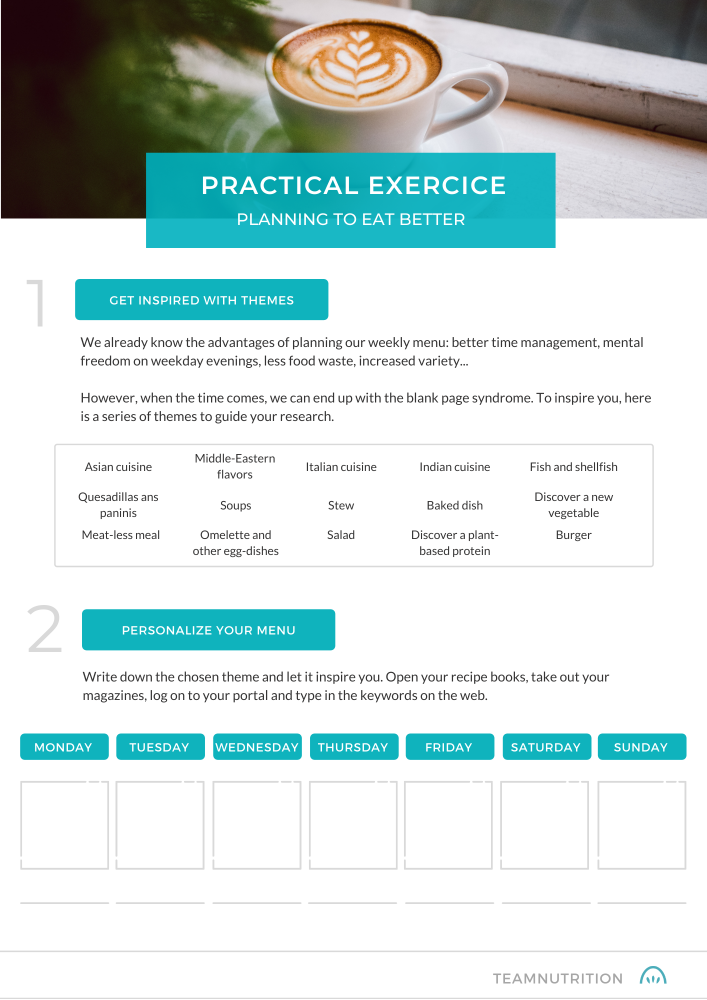 Click on the image to download a customizable PDF.
Now you can say goodbye to the daily hassles of "what's for dinner tonight". "and hello to the fun times around the table.