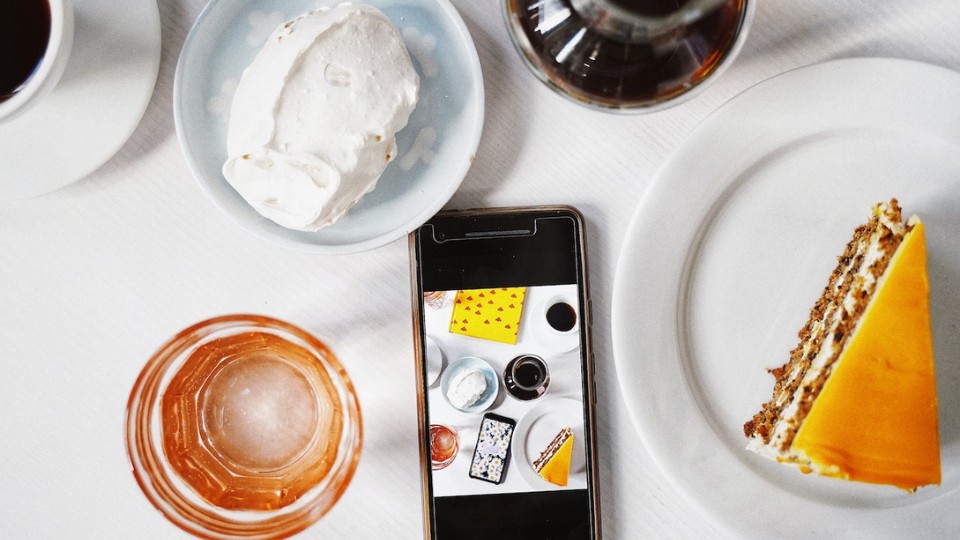 Improving your lifestyle through fitness and nutrition can seem like a daunting and tedious task. Fortunately, there's an app for any health-related goal, assisting users through their wellness journeys in handheld form.
Whether you need a weight loss app to reduce obesity risk or a general health app to build better habits, your app store provides plenty of options to improve your wellbeing.
Take a look at our top six recommended health apps. After downloading a few, you'll reach your health goals more efficiently and comfortably.
1. MyFitnessPal—The Premier Weight Loss App

Cost: Free, with a paid premium membership option
Available on iOS and Android
MyFitnessPal's main function is to track users' activity and nutrition. This calorie tracking app asks users about their health goals and customizes calorie and macronutrient limits according to their goals. Users can log their food for every meal and can see how many calories and macros they've consumed. MyFitnessPal users can also track their activity, providing insight on how many calories they've burned through exercise.
2. Couch to 5K — Your Personal Coach
Cost: $2.99
Available on iOS and Android
This app is truly one of the most accessible programs for fitness beginners. As its name suggests, even couch potatoes can learn to eventually run short marathons. Instead of just laying out session instructions, the app provides their instructions through a podcast series. As you become more comfortable with your runs, the program slowly but steadily challenges users to progress.
3. Nike Training Club — A Versatile Workout Video Collection
Cost: Free
Available on iOS and Android
This app contains an almost overwhelming amount of workout video options. NTC customizes your workout recommendations according to your activity level, gender, and other relevant information. Nike has also made previously paid-for features on their app completely free. So you'll have access to premium workout programs, and you won't have to spend a dime for them.
4. Fooducate — Your Basic Nutrition Educator
Cost: Free, with a paid premium membership option
Available on iOS
The quality of your food matters as much as its quantity — maybe more, depending on your goals. That's why Fooducate teaches users about the nutritional quality of their food.
Though it also functions as a weight tracker app, Fooducate's "food finder" feature scans the barcode on branded food labels. The app grades the item on an A-F scale, detailing significant features of the food and emphasizing its particularly healthy or unhealthy qualities.
5. Ovia—A Solution For Menstrual Problems
Cost: Free
Available on iOS and Android
This gender-neutral period tracking app helps users maintain good habits despite negative menstruation-related symptoms. This app is advertised for those trying to conceive, but users can toggle off fertility-based features while enjoying the benefits of Ovia's precise calculations.
After learning about users' cycles, the app provides information about the user's current menstrual phase and its possible symptoms. They also provide tips on managing those symptoms. Period-tracking can help you understand your body, regain control over your cycle, and achieve your wellness goals.
6. Keenoa—Your intelligent Food Journal
Cost : Free
Available on iOS and Android.
A link from your Registered Dietitian is required to have access to the app. This food tracking app allows you to take pictures of your meals instead of writing everything down. With artificial intelligence, your camera will automatically detect the food item you are picturing, and you can always custom your intake if necessary. A great bonus feature of Keenoa is that all the food and nutrition data will be sent directly to your dietitian, and she'll have access to your food journal. Therefore, it'll be much easier during your consultation to have personalized healthy eating recommendations to help you reach your goals.
Kickstart Your Journey With a Few Taps
Healthy habits require more than a weight loss app. But with these apps, you can remain consistent, disciplined, and motivated enough to reach your goals.
If you'd like even more help through your journey, check out our healthy recipes or our numerous health programs designed especially by our professional dietitian. At Equipe Nutrition, we believe that a healthy body is the foundation of an individual's overall success and happiness. Make an appointment today and let us help you build a sustainable, thriving lifestyle.