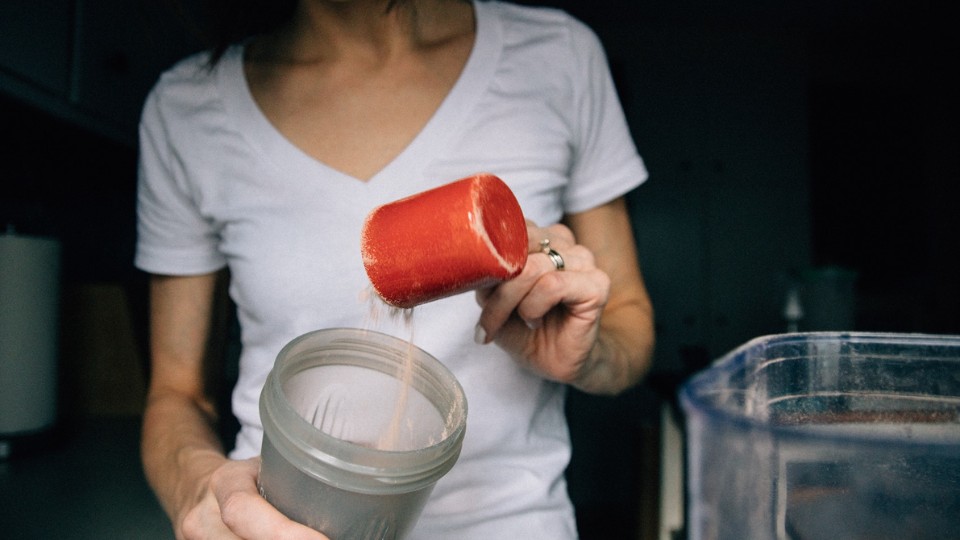 No, consuming protein powder is not necessary to meet your needs, that's a myth.
Protein supplements are very popular with athletes as well as with less active people. They are generally found in the form of whey protein or vegetable protein powders. With 20 to 30 g of protein per serving, these powders can look very tempting. However, they contain very little carbohydrates, fibre and fat, and are usually very expensive.
Are protein powders necessary for optimal health?
No, the protein needs of the average person are easily met by a healthy, balanced diet! It is generally recommended 1.2 to 1.8 g/kg of protein per day. However, for some elite athletes, requirements may be higher, so protein supplements may be a quick way to increase protein intake. Otherwise, by eating a balanced diet that includes a variety of foods and ingredients that you have on hand, it is still easy to meet your protein needs.
Are you missing inspiration on how to increase your protein intake? Eggs, cottage cheese, nuts, textured vegetable protein (TPV) and legumes 2 contain a considerable amount of protein and are great ideas to complete a meal!
What about my protein shake after my workout?
If you want to have a post-workout shake as a snack, simply mixing your protein powder with water is not optimal. Don't forget to add a source of carbohydrates (a banana and some milk for example!). Protein combined with carbohydrates will ensure better recovery. However, the post-workout snack does not need to be a shake. A piece of cheese and an apple can also do the trick, are easy to take out and contain fat and fibre that will keep us full longer!
Is there a cheaper alternative?
The prices of protein powders vary greatly, just like the flavours and formats available on the market. A quick glance at your supplement store and you can see that prices vary from $2 to over $11 per 100g, which can be quite expensive.
If you want a cheaper alternative, skim milk powder sold in grocery stores is our friend! It contains an appreciable amount of protein, is easy to find and inexpensive (less than 1$ per 100g). The good news? It also contains carbohydrates and can be stored very easily in a dry place. With its all-purpose taste, it can be used in almost anything! Looking for a high-protein dessert option? Try our Black Forest chocolate Mousse recipe that will impress you with its comforting taste and great nutritional value!