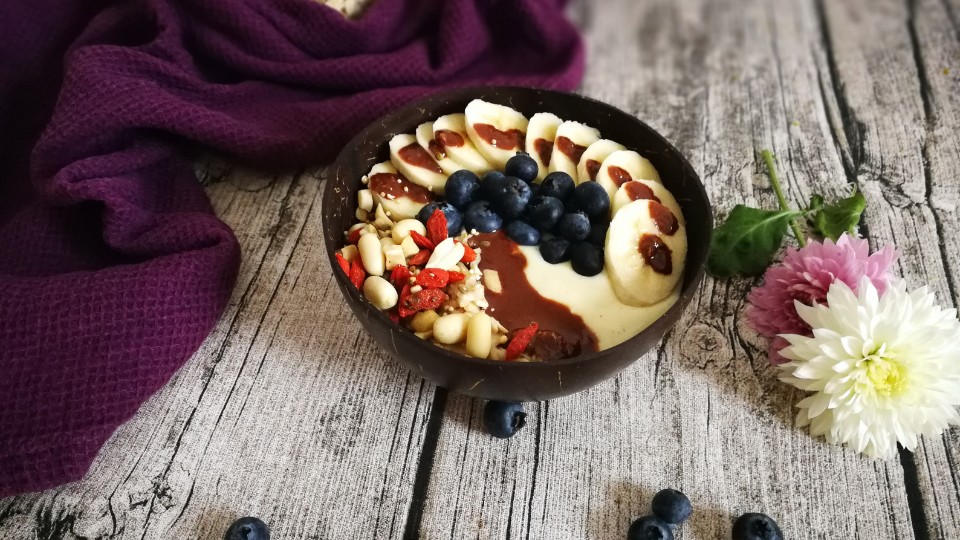 Meals in a jar are in vogue! We have something for everyone, from lunch to dinner. Snacks also have their place in the jars! Here are some ideas ! 
First of all - How to choose your jar 
wide-mouthed jars are the first to come to mind. However, here are other pot ideas that will do the trick: Glass jar that contained condiments (mustard, relish), jam or any food. To remove odors, wash them well and soak the pot and lid in water and vinegar overnight. Any plastic dish with a silicone sealant between the dish and the lid (lock & lock type).
Let's go to snack ideas!
Perfect fruit, yogurt , nuts and seeds (not just for lunch!) Store the following ingredients:
- 125 ml frozen fruit
- 100 ml plain yogurt (preferably Greek)
- 10 ml of seeds or nuts of your choice (I like pumpkin seeds!)
- Vegetables in sticks and dip (Give love to the vegetable snack)
Here is a good homemade dip recipe for the taste buds and for the body:
- 2 tbsp. Greek plain yogurt
- 1 tsp. of mixes salted spices of your choice.
Tah dah! The dip is ready!
So, lay out the following ingredients:
-15 ml commercial dip or 30 ml homemade dip
- Vegetables cut into sticks (carrot, celery, cucumber, turnip)
- Mixed Improvisation on the theme of "Fuel and Protein"
- Number of ingredients "unlimited".
- Category "Filling the hunger of 4pm" for a volume of "125ml to 250 ml".
Basic rules
1- Put the wettest or heavier ingredient at the bottom of the pot.
2 - Pack the ingredients you want to keep dry with plastic wrap.
Fuel
• 125 ml fresh fruit: grapes, strawberries, raspberries, blueberries
• 30 ml dried fruits
• 30 g of whole grain crackers (wrapped in plastic wrap)
• 60 ml dried soya beans
• Protein
• 25 to 50g (equivalent of 1 to 2 fingers) cheese less than 20% of M.G. cut into cube, thong (or shredded!)
• 1 hard-boiled egg
• 60 ml homemade tuna salad
The possibilities are endless so let your imagination go!