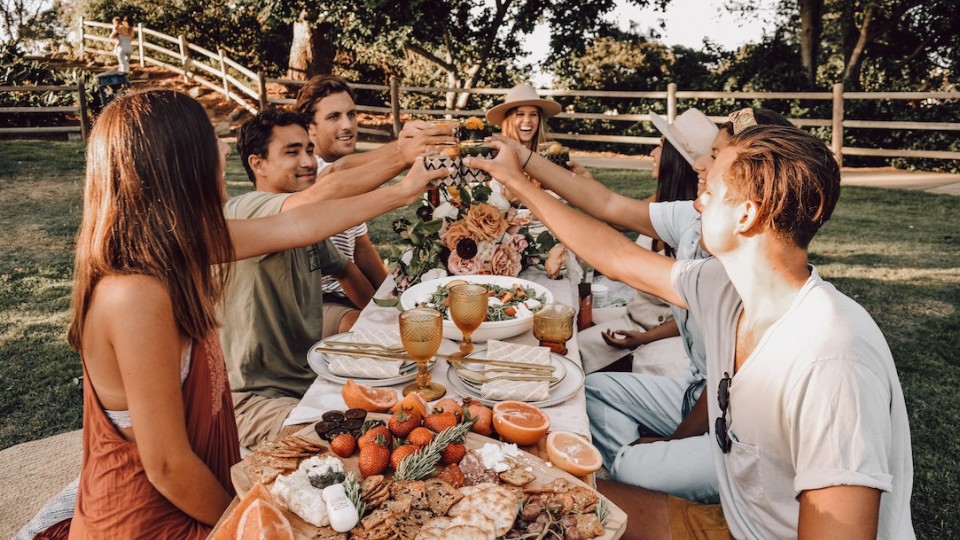 Reducing our ecological footprint one meal at a time

Let's help reduce global warming one plate at a time! The way we eat has the power to better preserve the environment, marine ecosystems and biodiversity. Learn more about which farming methods to encourage and choose to make a difference in your own way based on the data presented.
The intuitive eating approach to get rid of the diet mentality

Reclaim your power and end the battle against your body and food. Learn more about your body's cues and the external factors that can influence your behaviors!
Eating Well, Under Pressure

Have the pandemic and the isolation caused any significant changes in your diet? Stress is part of our lives and definitely has an impact on our appetite. On the other hand, certain foods can limit the damage caused by chronic stress. This presentation will help you to:
Understand the mechanisms of stress and its impact on physical health
Awaken you to healthier coping mechanisms
Optimize key nutrients related to chronic stress
Protect the microbiota in times of stress
My productive day while working from home
Do you end your weeks feeling exhausted? Is maintaining excellent energy levels all day difficult for you? Avoid energy dips and prevent overwork by maintaining healthy eating habits. Our best tips and tricks to optimize energy and save time in the kitchen!
Healthy eating to support your active lifestyle

With the right foods, support your active lifestyle and achieve the recommendations of 150 minutes of physical activity per week. During this presentation, you will learn the concepts around muscle recovery and know the key nutrients linked to sports performance and better comfort during exercise. The organization of meals is also a factor considered when spending more time moving.
My Health First

While chronic diseases such as diabetes, cancer and heart disease affect about one adult in 5 in Canada, we know that some dietary patterns have a preventive effect. What is the recipe for healthy eating? How do you navigate all the contradictory information you can read on the web? Let us guide you! Learn how to outsmart marketing strategies and make healthy choices for you and your family.
Take a Bite Out of Your Grocery Bill

Preparing delicious, economical and nutritious meals. Too good to be true? With this conference, learn all about the foods that offer the best quality-price ratio. No need for a magic wand, only some pros tips to save on groceries!