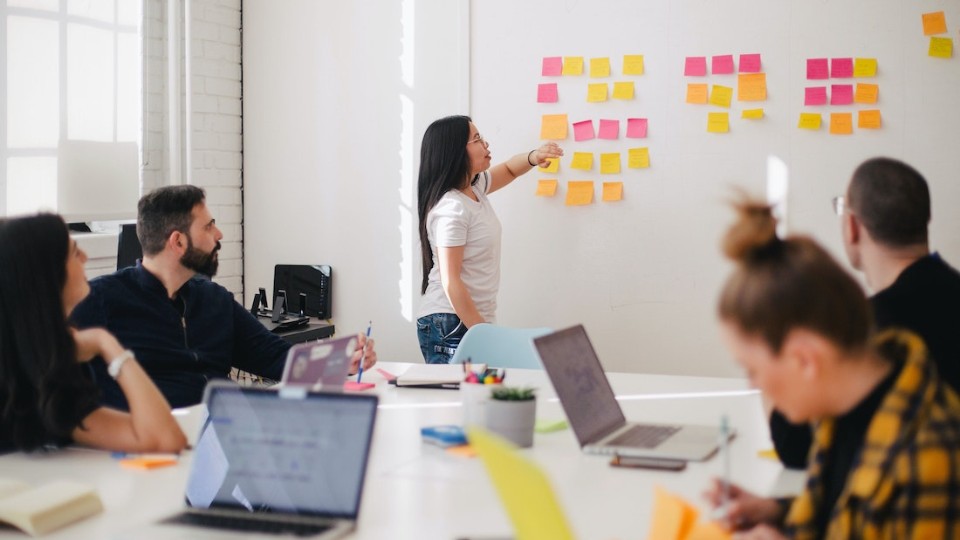 Would you like to allocate a budget to health prevention for your workers? Are you looking for activities that are widely appreciated, that will have a positive impact on the morale and energy of your team? Take a look at our corporate conferences.
Introduction to Sustainable Food

Let's help reduce global warming one plate at a time! The way we eat has the power to better preserve the environment, marine ecosystems and biodiversity. Learn more about farming methods to encourage and choose to make a difference in your own way based on the data presented.
The most dedicated will decide to join the complete 6 month eco-friendly program including 2 other conferences to eat local and in season.
A healthy mind in a healthy body

Discovering mindful-intuitive eating: a caring approach for all. Better understand your body's signals of hunger and satiety. Detecting external influences that confuse the issue. Free yourself from guilt to return to the pleasure of eating well.
Eating well, even under stress

Has the pandemic and isolation caused significant changes in your diet? Stress is part of our lives and has a definite impact on our appetite, both through the quantities we eat and the foods we prefer. On the other hand, some foods can limit the damage of stress. This presentation will help you to:
Understand the mechanisms of stress and its impact on physical health
Awaken you to healthy compensatory behaviors
Optimize key nutrients related to chronic stress
Protect the microbiota in times of stress
My productive day: Maintaining your ability to concentrate while teleworking

How to keep energy levels up while working or studying from home? Avoid energy slumps and prevent burnout by maintaining healthy eating habits. Our best tips and tricks to maximize energy and save time in the kitchen!
Eat well to move: Supporting an active lifestyle

Let's support an active lifestyle by making food choices that help us reach the national recommendations for weekly physical activity. What fuels should be prioritized and what are the principles of muscle recovery? What are the key nutrients related to sports performance and better comfort during exercise? All this and more! In addition, since meal planning is an important factor when it comes to spending more time on the move, be inspired by our recipe suggestions for the whole family.
Putting my health first

While chronic diseases such as diabetes, cancer and heart disease affect 29% of adult Quebecers, certain food patterns have a preventive effect. What is the recipe for a healthy diet? How do you find your way through all the contradictory information that you can read on the web? Let us guide you! Learn how to outsmart the marketing strategies and make healthy choices for you and your family.
Great food on a budget

Create tasty, economical and nutritious meals. Find out what the best value choices are for your next family menu. Learn how to cook with plant-based proteins and be inspired by our colourful and tasty recipes. Great food on a budget can save you hundreds of dollars on your grocery bill, without sacrificing nutrition and taste!
Keeping your spirits high during the winter months
Nutrition is a fundamental pillar of mental health to allow you to enjoy the cold season at its best! This recently developed nutrition conference will address the following topics
Why does winter affect our mental health?
Understanding the impact of certain nutrients on mood
How does inflammation play a key role?
Mental health through the gut
Specific foods to include in your meals to help keep your spirits high during the winter months
To develop your own preventive health program and learn about additional benefits, contact us at services@equipenutrition.ca