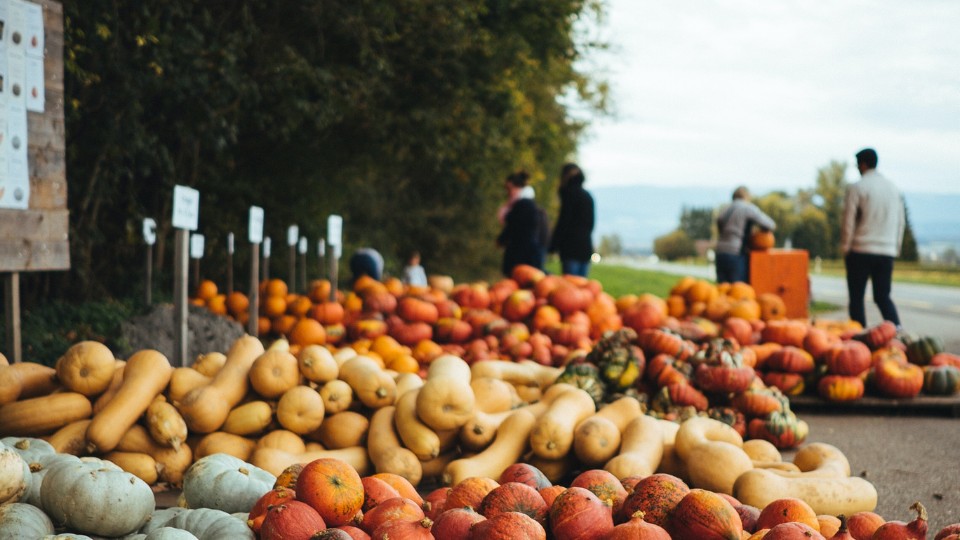 Ah, October! What would it be without the vibrant colors of trees, the gradually cooling air announcing winter, and of course, Halloween with its thousands of decorated pumpkins!
But did you know that pumpkins and other squashes can be used in cooking to create delicious dishes for both adults and children? Among the many varieties of squash, such as spaghetti squash, butternut squash, acorn squash, pumpkin, delicata squash, and more, are hidden rich and varied flavors that would be a shame not to explore!
Historically, squashes originated from Central and South America, where they have been consumed for over 10,000 years. They were introduced to Europe by Spanish conquistadors and then spread across the rest of the world, finding their place in countless households. Curious to learn more? Here are 4 reasons to incorporate squashes into your diet:
1. For their nutritional value
Squashes are known for their orange flesh, which is rich in beta-carotene, a precursor to vitamin A. Vitamin A promotes good vision and healthy skin while having antioxidant properties. In addition to beta-carotene, squashes contain other antioxidants and a multitude of nutrients. For example, butternut squash, with only 43 calories per 125 ml (1/2 cup) serving, is a source of fiber, vitamin C, vitamin E, vitamin B6, folate, pantothenic acid, and manganese.
2. For their delicious taste and endless possibilities
Squashes offer a multitude of culinary possibilities, both sweet and savory. There's something for everyone's taste!
Craving a comforting breakfast? Try overnight pumpkin oats that will warm your heart.
Need an affordable snack to take with you anywhere? Butternut squash muffins will satisfy your cravings.
Want spaghetti but don't have any in your pantry? Spaghetti squash is an excellent substitute.
If you're feeling chilled to the bone in winter, warm up with a comforting pumpkin, ginger, and curry soup.
And don't forget to save the seeds when you hollow out the squashes! Roast them in the oven for a healthy snack or to add a crunchy touch to your salads and soups.
3. To support local farmers
Today, Ontario and Quebec are the two largest pumpkin and squash producers in Canada. In 2015, Quebec produced 14,149 tonnes of pumpkins on an area of approximately 524 hectares, with a market value of about 3.3 million dollars. This production represents around 22% of the total Canadian production.
It's easy to find many local squash producers in the Montreal area. Some even offer pick-your-own options, which is a great opportunity to spend time with family and involve the younger ones in the preparation of squash-based meals, from harvest to plate!
4. For their affordability
Squashes are an affordable food, with prices typically ranging from 20 to 40 cents per 100 g, especially when in season. Additionally, they can be stored at room temperature for about 3 months. So take advantage of their seasonality to buy them in quantity and enjoy them throughout the winter!
There are as many varieties of squashes as there are ways to cook them, so let your curiosity guide you and explore all the culinary possibilities they offer!
Whether it's for their nutritional value, delicious taste, support for local farmers, or affordable price, squashes deserve to be integrated into your diet. So, enjoy the autumn, its vibrant colors, and the delicious squashes it offers, and delight in flavorful dishes that will warm your heart and stomach!
References:  
SANTÉ CANADA. Fichier canadien sur les éléments nutritifs, [http://www.hc-sc.gc.ca/fn-an/nutrition/fiche-nutri-data/index_f.html]&n…;
http://www.stat.gouv.qc.ca/statistiques/agriculture/profil-horticole201…