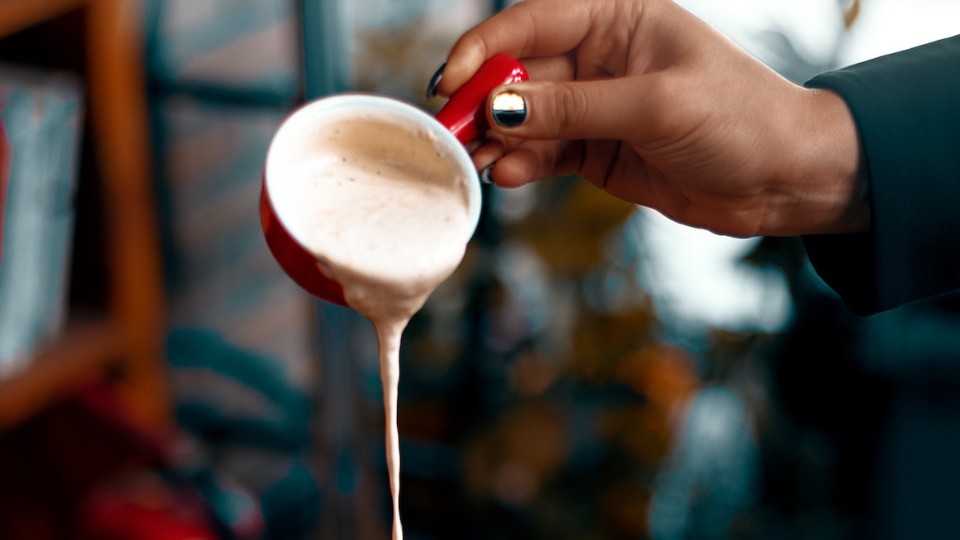 Salad is without a doubt one of the most versatile dishes. Indeed, it can be eaten as a salad, a side dish or even as an appetizer to the main course. However, it's all in the flavours of the dressing. If you don't have the time to make your own dressing, you can make more than interesting choices at the grocery store. 
In order to compare different dressings, here is what is interesting to look at on the nutrition label: the lipid (fat) and sodium (salt) content. Ideally, the amount listed should be as low as possible. The ingredient list is another thing to verify. An ingredient list that does not contain any additives is a good indicator. 
Here are the top 5 best vinaigrettes on the market. 
1. Caprices d'Antan vinaigrettes (found at Metro, IGA, Walmart)
These vinaigrettes are particularly interesting because they do not contain additives. In terms of nutritional value, the balsamic, roasted onions and apple dressing contains 2.5 g of fat and only 1 mg of sodium per 1 tbsp (15 ml). In addition, these dressings can be used as a marinade sauce. 
2. La Belle Excuse vinaigrettes (found at Metro, IGA, gift stores)
Other great vinaigrettes to discover! The extra virgin green olive oil + white balsamic vinegar dressing has a nice list of ingredients: oil, vinegar, fleur de sel and pepper. For 1 tablespoon, it provides 8 g of fat and 20 mg of sodium. 
3. La Morin's Real Vinaigrette (found at some Metro, IGA, Provigo and on the official La Morin website)
Very nice dressing made with La Morin mustard. Only oil, vinegar, salt and pepper are added to it. This dressing contains 6 g of fat and 75 mg of sodium per tablespoon. 
4. Mandy's (found at IGA, Mandy's restaurants and on the official Mandy's website)
Mandy's was founded by two sisters. Their many dressings are very interesting. A little higher in fat (8 to 10 g for 1 tablespoon) and 95 mg of sodium, they are still good choices because of the quality of the ingredients they are composed of.
5. Maison Orphée (found at Metro, IGA, Provigo, Maxi, Super C)
Dressings that can also be used as marinades; they contain about 7 g of fat and 120 mg of sodium for one portion (1 tablespoon). Xanthan gum is added for texture. 
Here are several good salad dressing options to consider. Note that all these dressings are made in Quebec... another reason to buy them and encourage the local economy! For more information, don't hesitate to book an appointment with a nutritionist-dietitian who will advise you according to your needs.