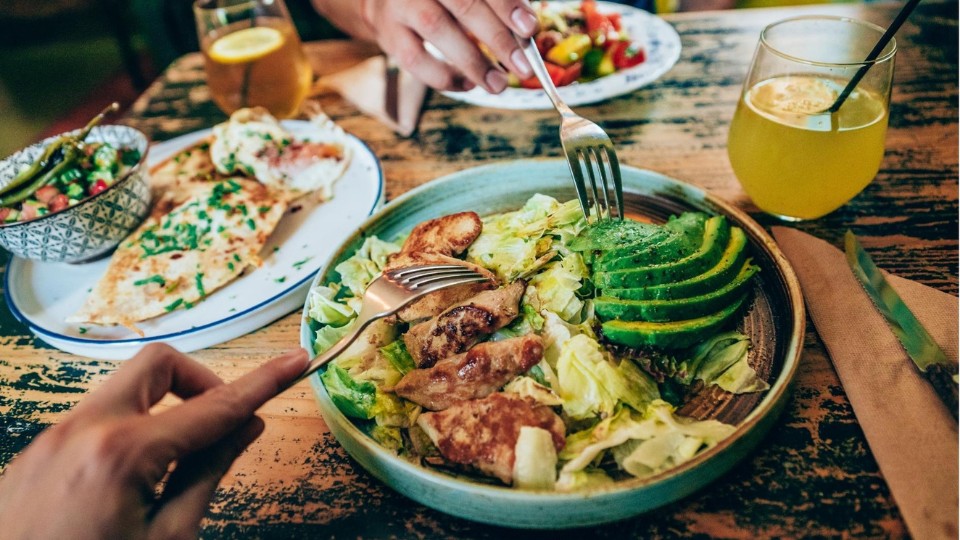 Restaurant visits in Canada are bouncing back since the COVID-19 pandemic. But, if you're working with a registered dietitian or nutritionist to try and lose weight, it can be hard to figure out what meals are actually healthy and which are stacked with hidden calories. So, how do you find healthy restaurants in your area?
Luckily, if you're living in Halifax, there are lots of options for you. Read on to learn about the best healthy restaurants in Halifax.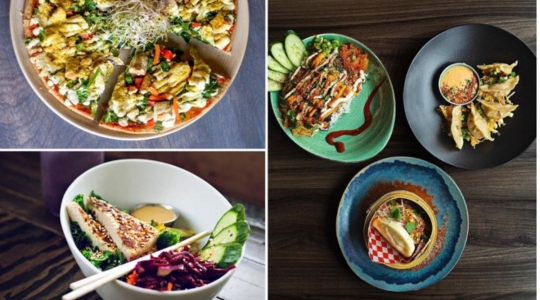 1. EnVie
Vegans won't want to miss out on a trip to Envie. The menu includes top healthy meal options like pad Thai or the roasted veg sandwich. You can choose from starters like the dumplings or the kale caesar salad. Envie is only open on certain days, so make sure you check their hours before you head to their Charles Street location.
Of course, when you're on a vegetarian diet, you should talk to a nutritionist to ensure that you're getting all the vitamins and minerals you need. They can point you towards dietitian-recommended meals you can look for at Halifax's top healthy restaurants.
2. Heartwood
Heartwood was one of the first Halifax restaurants that catered to vegetarian and vegan diets when it first opened in 1995, and to this day its two locations remain some of the best for healthy takeout.
Brunch lovers can try options like the sunshine burrito or the potato bowl. If you're looking for healthy snacks, the guacamole and hummus platter is a tasty treat you can pair with one of Heartwood's delicious smoothies. Heartwood's full menu even features healthy desserts!
3. The Wooden Monkey
Everyone loves a good farm-to-table restaurant, and The Wooden Monkey is one of the best. Vegans will enjoy their seitan donair. Or, you can try out the lentil burger. Plus, there are great healthy pizzas if you want to snack on a classic.
You can order a meal at The Wooden Monkey in Downtown Halifax, near the Halifax Citadel.
4. Studio East
If you're looking for an Asian fusion restaurant, you'll definitely want to check out Studio East. The best healthy meal you can get here is the Cambodian Love Curry, which you can order with either tofu or meat.
It's made with yellow curry and cilantro, along with vegetables like green bell peppers and carrots. You can visit Studio East at its Cunard Street location, and food is available for either dining in or takeout.
5. Real Fake Meats
Real Fake Meats is a "plant-based butcher," mostly available for takeout. Its top healthy meal option is the shwarma bowl.
The shwarma bowl features feta made of tofu and also includes pickled turnip, cucumber, and tofu. Just make sure you get it with the apple cider vinaigrette, rather than the ranch dressing! Many of Real Fake Meats' other options aren't quite so healthy, but they're still an option as long as you eat them in moderation.
6. The Garden
The Garden's focus on sustainability makes it a healthy choice that you can feel good about.
If you're headed here for dinner, you'll want to order the fish en papillote. This features beautifully seasoned local fish on a bed of rice. When you visit for breakfast or lunch, consider the feta arugula & tomato omelet.
If you'd like something to share, the garden board is perfect. It includes naan, baba ghanouj, cherry tomatoes, and olives, so there's something for everyone.
7. Wild Leek
The Wild Leek is a delivery-only health food restaurant, which makes it an easy choice for healthy takeout. The Tempeh Almond Satay Bowl is the best healthy meal on this menu, made with grilled tempeh, spinach, peppers, satay sauce, and rice.
If you'd prefer something gluten-free, try the taco bowl. The taco bowl has vegan cheese and ground, along with cabbage, salsa, cilantro, and lettuce.
8. Tarek's Cafe
If you're looking for Lebanese food, Tarek's Cafe is the spot for you. The vegetarian combo platter is the perfect thing for you to order since it's so hard to pick from all the delicious options on the menu. The platter includes tabouli, falafel, rice, bulgur, hummus, bean and cabbage salad, and more.
If you're looking for a lunch meal, you can try one of their veggie pitas. You have lots of options, like hummus and tabouli, greek, caesar, and eggplant pitas. You can find Tarek's Cafe in the North End, on Robie Street.
9. Usta
While Usta is actually in Dartmouth, it's still your top option when it comes to Turkish health food restaurants. Usta, like Tarek's, also offers a veggie platter so you can enjoy a variety of foods. Or, you could opt for the seafood kebabs, made of shrimp and scallops.
You should also try out their cold mezzes, like the red pepper puree, hummus, or mutabbal.
10. Cultures
When you just want a quick bite to eat, head to Cultures at the Halifax Shopping Centre. The top healthy meal here is the California bowl, with grilled chicken, egg, and avocado topped with chipotle sauce. You can also switch out the chicken if you prefer not to eat meat.
For something even lighter, try the super greek salad with feta, chickpeas, cucumbers, chicken, and quinoa.
Visit Healthy Restaurants in Halifax Today
Clearly, there are many great healthy restaurants in Halifax for you to visit. But, that's just the beginning. Halifax has an up-and-coming food scene, and more great spots open up regularly.
Do you need more help staying healthy in Halifax? Make an appointment with a registered dietitian in Halifax today for all the help you need.