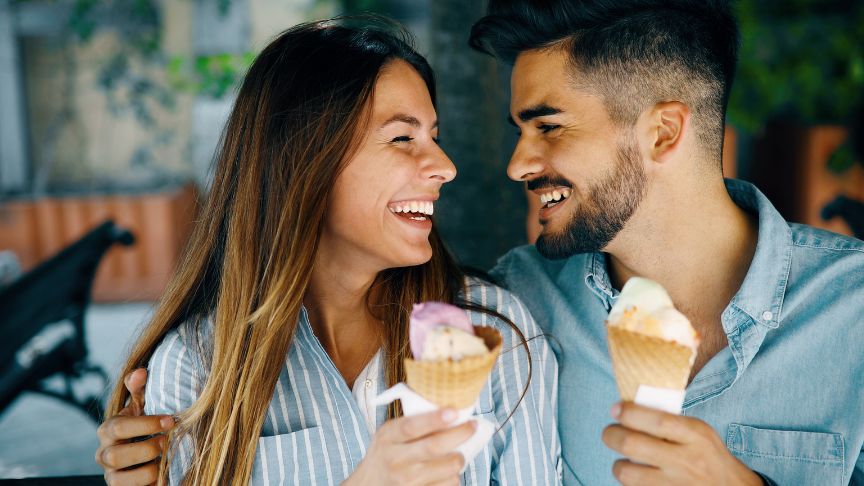 Sherbrooke and the Eastern Townships, with their picturesque landscape and rich culinary tradition, abound with gourmet activities that celebrate the joy of eating and honor both your health and taste buds. This article offers five gourmet experiences that allow you to savor life, honor your health and senses, while supporting wellness and the local economy.
1. Discover Sherbrooke's La Gare Market
The La Gare Market in Sherbrooke is a real immersion into the world of local gastronomy. Choose from a variety of fresh and local products that make intuitive eating easy and enjoyable. From seasonal vegetables to artisanal breads, and local cheeses, the rich culinary heritage of the Eastern Townships will amaze you.
2. Picnic at Mont Orford Park
What's better than a picnic to enjoy the summer while nourishing your body and mind? Explore our recipes, prepare a balanced meal with the foods you love, and venture into Mont Orford Park. Its many hiking trails and breathtaking viewpoints make it an ideal spot for a picnic in nature.
3. Visit Chocolaterie Vanden Eynden in Magog
Indulging in a bit of sweetness is one of the keys to intuitive eating. Chocolaterie Vanden Eynden, located in Magog, offers guided tours to discover the process of making their delicious chocolates. Their passion is found in every product, a true invitation to savor each moment.
4. Explore La Memphré Microbrewery in Magog
La Memphré Microbrewery, located in Magog, is a true gem of the Eastern Townships. Discover their range of craft beers on a guided tour and take the opportunity to taste their creations.
5. Tasting at Coaticook Dairy
Nothing says summer like a good ice cream. Coaticook Dairy, known for its tasty and creamy ice creams, is a must-stop in the region. Take the time to savor every bite of this local treat.
These gourmet activities will allow you to fully enjoy the delights of Sherbrooke and the Eastern Townships. They will help deepen your relationship with food, while supporting your well-being.
Personalized Support with a Registered Dietitian
At TeamNutrition, we believe in a personalized approach to help our clients achieve their wellness goals. If you want to adopt healthy habits and learn how to balance your diet according to your needs and desires, our nutrition experts are here to help. 
Devise an action plan adapted to your preferences and lifestyle by scheduling an appointment with a registered dietitian for an online or in-person consultation. All our professionals are members of the Order of Dietitians of Quebec (ODNQ). Start your journey to food well-being with a dietitian in Sherbrooke or near you today!