KoalaPro Corporate Packages
Achieve better relationships with your employees as well as increased productivity with access to the virtual health and wellness facilities of KoalaPro.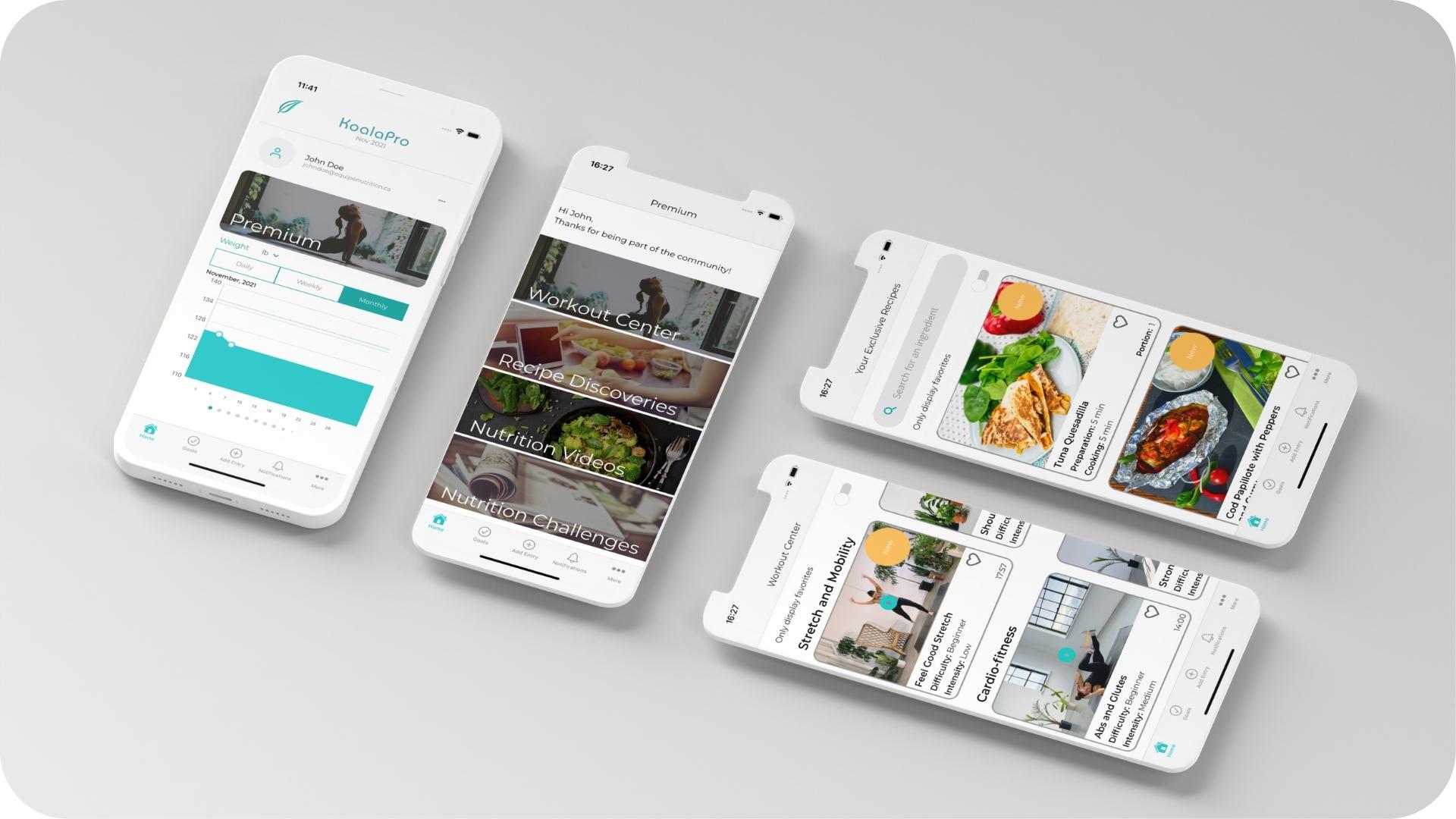 Corporate wellness is an important consideration for employers, as more and more focus is put into how employees are feeling while working and in their personal life. 
According to a 2022 survey by Strategies for Mental Health, one third of Canadian workers said they felt burned out by their job. In addition to this, in 2013 the Conference Board of Canada suggested that the annual cost of absenteeism for mental health issues for employers was somewhere in the region of $16.6 billion. We can only assume that this number will have risen. 
As an employer, you have the opportunity to improve workplace wellness and raise productivity by recognizing the importance of health and wellness. This can give your employees enhanced motivation and reduced stress, and lead to overall improvement in employee engagement.
Support Your Employees with Virtual Resources from KoalaPro
KoalaPro is a health, fitness, and wellbeing portal that combines access to unlimited workouts, dietary advice and tools as well as a mobile app that helps users keep track of their weight, body fat percentage, and other metrics.
Offering your employees a KoalaPro Premium Subscription gives them 24/7 access to content created by a team of wellness professionals, including registered dietitians and certified trainers. Your team will have a wealth of information at their fingertips to help them take control of their physical and psychological health.
Virtual Workout Center
The virtual workouts are available anywhere at any time, and usually take between 10-30 minutes to complete. Workouts are as varied as users need them to be - from gentle yoga to High-Intensity Interval Training (HIIT), aimed at different fitness levels.
Complete Nutrition Advice
KoalaPro is a one-stop shop for nutritional advice and challenges to develop a healthy relationship with food and rediscover the pleasure of eating.
A wide range of balanced recipes tailored to individual needs will inspire your weekly menu. It includes recipes for weight loss, sports nutrition, irritable bowel syndrome, diabetes, vegetarianism and more.
Wellness Discounts
Give your community the chance to discover a variety of food and health products appreciated by our team while benefiting from discounts specially designed for the KoalaPro community. Save on a wide range of products such as gourmet snacks, comforting beverages, sportswear, environmentally friendly household products and much more!
A Benefit for the Health of Your Employees and Your Company
The benefits of a robust health and wellness plan for the workplace and your employees' wellbeing cannot be understated. Looking after the wellbeing of your employees has a positive effect on the bottom line, from better employee retention to more productivity and bigger profits.
Some other benefits include:
Higher job satisfaction
Employee loyalty
Increased profitability
Less absenteeism
Better team cohesion
Attraction of workers
Retention of workers
According to the Buffett National Wellness Survey, employers who provided an effective health and wellness program saw revenue increase by 11% per employee - a staggering statistic that shows how important this is for organizations. 
The KoalaPro portal allows your employees to take control of their own health and wellbeing. You can add in our other corporate services to really help your workers. We offer, among other things, health and nutrition conferences, cooking workshops, nutrition challenges and programs that spend six months looking at specific issues regarding nutrition, health and wellness. 
For more information about how KoalaPro from TeamNutrition can help alongside our other corporate nutrition services, contact us for a bespoke quote.