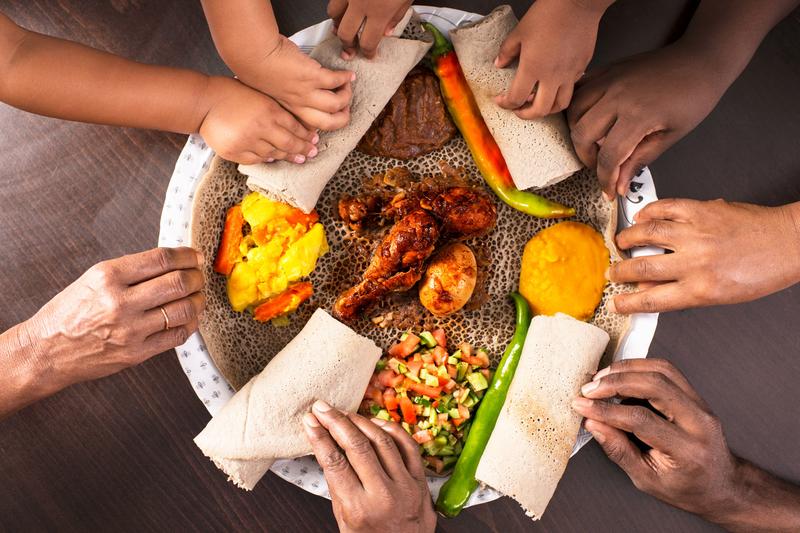 Eating a variety of foods can sometimes be difficult for people living with irritable bowel syndrome (IBS), especially when they want to avoid the uncomfortable digestive symptoms of trying new foods. Fortunately, teff can help overcome this lack of variety by increasing the nutritional value of foods you already love!
Teff 101
Native to the African region surrounding Ethiopia, teff is an ancient grain that was discovered over 3,000 years ago! Although widely consumed in Africa, the grain is now slowly making its way onto North American plates because of the many nutrients it contains and its ease to be cooked. You can find teff in many forms, including seeds and flour. The seeds are very small and can be cooked very quickly (for the impatient ones who don't want to wait a long time for their dinner to be ready!). Very versatile, teff is even sold in two colors (ivory and brown), so we can use it in any recipe we love!
IBS and teff
But what are the benefits of teff? This cereal is naturally gluten-free and very low in FODMAPs, which is perfect for people living with IBS and/or celiac disease. Being richer in protein, fiber and several minerals (such as calcium, iron and manganese) than most other commonly consumed whole grains, teff allows us to add several nutrients to our diet without too much trouble. One of the challenges that people living with IBS often face is the lack of variety in the foods and nutrients they eat. This ancient grain can help remedy the situation!
How do we incorporate teff into our diet?
You were curious and bought teff seeds and flour. But now, what to do with them? How can we use them to vary the nutrients we get from our diet when living with IBS?
Desserts, baked goods and other dishes that require flour are a great way to incorporate teff. Simply substitute (or combine) flour from a recipe you already like with teff flour and you're done! Sunday morning pancakes, muffins as a snack or crusted salmon for dinner... The possibilities are endless.
As for the seeds, they can be used in a variety of recipes: homemade granola and granola bars, crumbles, chia pudding or morning oatmeal, sprinkled on your salads and other favourite dishes, etc. Incorporating teff doesn't have to be complicated to add a good nutritional value to your plate.
Our team loves to cook with Berhan teff flours. This family business proudly sources exclusively from selected teff farmers and suppliers in Ethiopia, Djibouti and South Africa.
Visit the "wellness discounts" section of the FIT KoalaPro portal to benefit from special discounts on Berhan products. You have not yet subscribed to FIT KoalaPro? Start your free trial now!
Next time you go shopping, think teff!