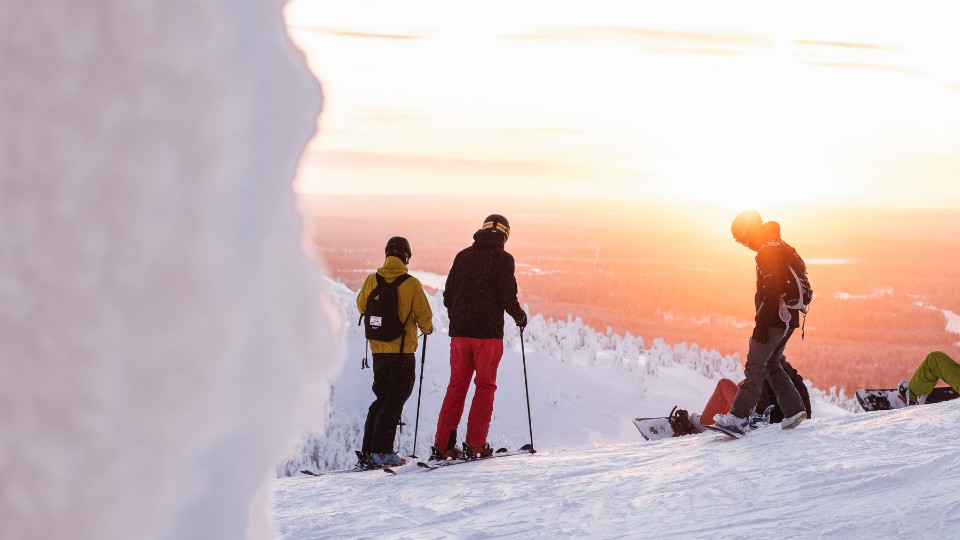 Winter offers a multitude of exciting sports activities such as snowshoeing, cross-country skiing, downhill skiing, backcountry skiing, hiking, and ice skating. But how can we adapt our sports nutrition to these temperature changes and our unique energy needs? Here are some tips to help you stay fit while enjoying the winter.
1. Start the day with quality carbohydrates
No matter what activity you have planned for the day, it's essential to start the day with a carbohydrate-rich breakfast about 2 hours before your workout. Opt for easily digestible carbohydrates along with a source of protein to provide you with sustained energy throughout the day.
2. Fuel yourself during the activity
When you're actively engaged in sports, it's important to replenish your energy by consuming suitable snacks. Choose foods that are easy to carry and consume since nobody wants to break a tooth while in the middle of their effort. Consider packing smaller portions and keep your snacks protected from the cold to prevent them from freezing.
Homemade granola bars/cookies
Trail mix with dried fruits and nuts (Psst... how about some chocolate-covered almonds?)
Fruit juices
Roasted legumes (chickpeas, lentils, edamame)
3. Don't forget to hydrate
Hydration is just as important in winter as it is in summer, even if you feel like you're sweating less. In reality, your body uses just as much, if not more, water to maintain its body temperature. To avoid dehydration, bring a well-filled water bottle. Keep in mind that liquids can freeze in cold weather, so consider bringing a thermos with hot broth or even hot chocolate to comfort yourself during your mountain outing.
By following these sports nutrition tips, you'll be ready to face winter while maintaining your physical fitness and energy levels. Make the most of this season and stay active. Enjoy your winter!