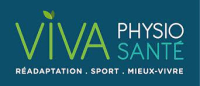 Unlock your full well-being potential with our dynamic collaboration alongside VIVA PHYSIO SANTÉ! As esteemed private nutritionists, we're excited to partner with this exceptional healthcare center to deliver comprehensive care that transcends your expectations.
At VIVA PHYSIO SANTÉ, a highly skilled multidisciplinary team awaits to nurture your overall wellness on multiple levels. Our nutrition expertise, combined with their array of healthcare professionals, forms a powerful alliance to optimize your physical and mental health.
Comprising experienced physiotherapists and various healthcare specialists, some boasting over 25 years of practice, this team is equipped to efficiently address a wide range of health concerns. Whether you're striving for rehabilitation, enhanced living, or peak performance, their extensive knowledge and advanced techniques ensure tailored solutions to achieve your goals.
Our joint mission with VIVA PHYSIO SANTÉ is to revitalize you, allowing you to embrace activities fully, transcend your limits, and radiate good health. Experience the synergy of our nutritional guidance and their comprehensive care for a holistic journey towards your best self. Contact us today to embark on a path of well-being that goes beyond expectations.