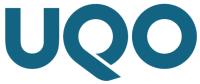 Achieving your fitness goals? Seeking prescribed workout programs? Craving invigorating group classes? Look no further than the UQO Sports Center, our esteemed partner! As devoted private nutritionists, we're thrilled to collaborate with the UQO Sports Center, nestled in the heart of Hull, Gatineau.
Whether you're aiming for fitness or your doctor has recommended physical activity, the UQO Sports Center is tailored to YOU! This vibrant hub boasts a diverse range of fitness equipment, from treadmills, ellipticals, stationary bikes to rowers, along with an array of strength-training gear and sports equipment to enhance your physical health.
With an exciting lineup of group classes and a dedicated kinesiology clinic catering to your unique needs, the UQO Sports Center is your all-inclusive wellness destination. Our nutrition expertise perfectly complements the Center's offerings, ensuring a holistic approach to your well-being journey.
Whether you're part of the UQO academic community or the regional community, the UQO Sports Center extends a warm welcome. Join hands with us and the UQO Sports Center for a comprehensive wellness experience. Reach out today to explore how our partnership can enhance your fitness journey.