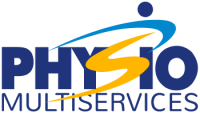 Physio Multiservices Brossard | Quartier Dix30 is a multidisciplinary health center where you will find a team of highly qualified, dedicated, and methodical practitioners ready to meet your needs in a unique and personalized manner.
Our professional collective includes physiotherapists, osteopaths, chiropractors, acupuncturists, massage therapists, and podiatrists. Moreover, our establishment, located at 8005 Boulevard du Quartier, has built a reputation of excellence by serving a diverse clientele, from athletes to private clients, as well as beneficiaries of CSST and SAAQ.
Services offered by Physio Multiservices Brossard include:
Physiotherapy
Osteopathy
Massage therapy
Chiropractic
Acupuncture
You can reach us at (450) 486-1131.
For more information about our services or to schedule an appointment online, please visit our website. Also, follow us on Facebook to stay updated on our latest news and special offers. Our dedicated team looks forward to having the opportunity to contribute to your health and well-being.