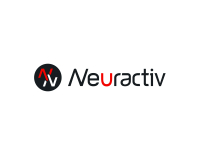 Discover our health clinic in Trois-Rivières and Nicolet, bringing together various approaches such as physiotherapy, chiropractic care, occupational therapy, massage therapy, kinesiology, and sports therapy.
At Neuractiv, we believe in the power of interdisciplinary collaboration, and this philosophy is deeply embedded in our approach. Our team works closely together, uniting healthcare professionals from different disciplines to provide comprehensive and effective treatment. As dedicated nutritionists, we take pride in being part of this team and contributing to enhancing our patients' well-being.
When you choose Neuractiv, you're embracing a holistic approach that integrates multiple areas of expertise to optimize your health. Our nutrition and sports therapy services seamlessly blend into our interdisciplinary approach, offering you personalized solutions to achieve your health and performance goals.
Explore our website to learn more about our services and how our interdisciplinary team can support you on your journey to better health. Join us at Neuractiv and discover how a collaborative approach can transform your well-being.
Visit our website to learn more about our unique services in Trois-Rivières and Nicolet. Together, we can create a comprehensive health plan that leads you to a more balanced and fulfilling life.