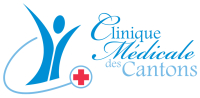 Your Health Partner with Nutritionists in Sherbrooke
About Us
The Cantons Medical Clinic was founded in 1994 by Dr. Richard Champoux. Since February 2004, we have evolved into a Family Medicine Group (FMG), with the aim of ensuring better accessibility to healthcare services and optimal follow-up for patients registered with our FMG member physicians. Our commitment to the well-being of our patients and employees is at the core of our practice.
Our Mission
Our FMG aims to achieve several essential objectives:
Ensuring greater accessibility to healthcare services for patients registered with an FMG member physician.
Promoting improved continuity of care for comprehensive patient management.
Facilitating better integration of healthcare services.
Enhancing the delivery and quality of primary medical care.
Benefits for Our Patients
As a patient of the Cantons FMG, you will enjoy numerous benefits, including:
Better access to a family physician.
Care provided by competent FMG professionals.
The assurance of knowing whom to contact for health-related queries.
Reduced unnecessary visits to the emergency department through optimized care management.
Our Services
We offer a comprehensive range of healthcare services delivered by a dedicated team of qualified professionals:
Family Physicians
Nurses
Maternal and Child Health Care
STI Screening and Cytology
Contraception
Management and education for chronic diseases (Diabetes, Dyslipidemia, Hypertension, Asthma, COPD, Hypothyroidism)
Cognitive Health Assessment and Loss of Autonomy Evaluation
Social Worker
Registered Dietitian and Nutritionist
The Cantons Medical Clinic collaborates with the qualified dietitians and nutritionists of TeamNutrition, who are available within our services. These nutrition experts are here to assist patients in achieving their health goals, whether it's weight loss, improving their diet, or managing specific medical conditions. Contact TeamNutrition to schedule an appointment with a dietitian in Sherbrooke today.
Pharmacist
Contact Us We are committed to providing comprehensive and high-quality healthcare services to our patients in Sherbrooke. For more information or to schedule an appointment, please contact us:
Phone: 819-565-1955 Fax: 819-565-5516 Address: 1474, rue King Ouest, Sherbrooke, Quebec J1J 2C2