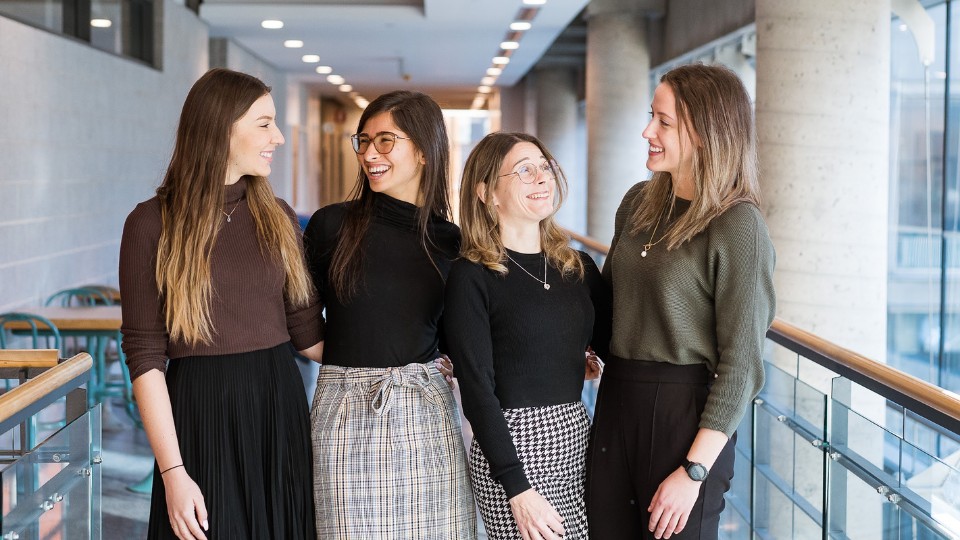 We offer Nutritionist Dietitian Jobs and as a young and dynamic company, we promote professionalism, innovation and progress. These values are reflected in our work ethic and our management choices. Moreover, the professional growth and the fulfillment of our team are our priorities.
If you love facing challenges, you love overcoming adversity and love to acquire new knowledge, ÉquipeNutrition could be your best career choice!
In a few points, joining TeamNutrition is:
To take advantage of an administrative structure to support nutritionists to save a lot of tasks associated with private practice on your own account, while enjoying a competitive salary on the market and a flexible schedule.
Access an important customer base built on the reputation of the company, by surrounding yourself with credible partners and offering quality services.
To recieve free continued education every two months to stay up to date with new nutrition related knowledge, which ensures the team development by taking into consideration the needs of the team.
Surrounding yourself with a team of dietitians - nutritionists who support and help each other on a daily basis so that together we can constantly improve our know-how. Our team spirit is reflected in virtual bimonthly discussion tables, an exchange group and great availability from everyone.
Access to tools developed rigorously by our dietitian team which deal with a wide range of topics and are regularly revised and renewed in order to optimize customer care.
The opportunity to diversify your work according to your individual interests and strengths by participating in mandates adjacent to private practice to face new challenges. Whether it means to write, exploit your talent as a communicator, use your culinary skills or your entrepreneurial spirit, several avenues are available to you.
Above all, it is working in pleasure and progress, surrounded by a competent and passionate dietitian team!
Want to make the career jump with us? Great ! Send your resume and letter of introduction by e-mail to contact@equipenutrition.ca . Dietitian Nutritionist Jobs are available for: South Shore of Montreal, North Shore / Laurentians, Montreal, Calgary, Toronto, Edmonton, Sherbrooke, Blainville, Repentigny, and Laval.