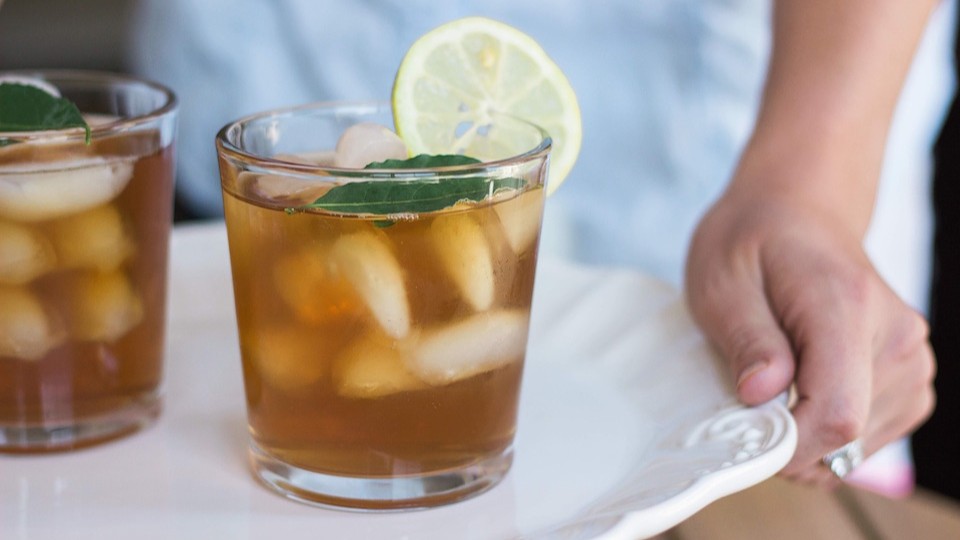 Get ready for the weather ... and HYDRATED! In time for summer, stay hydrated for a healthy weight. Heat wave in sight! Terrace, pool and 5 @ 7 are at the rendezvous. 
Staying hydrated is part of healthy daily habits. When the degrees rise on the thermometer, the need is all the more felt. And let's face it, with the beautiful season, the desire and the opportunities to sip a little something are more frequent. 
Moreover, when we perceive thirst, it is the signal that our body sends to indicate a slight dehydration. It is necessary to quench this thirst before feeling greater effects such as fatigue, dizziness or headaches, for example. To stay well hydrated, it is better to be safe than sorry, by drinking regularly throughout the day. 
What are the options for staying hydrated?
If often, sweet and alcoholic beverages join the game, keep in mind that alcohol dehydrates and sugary drinks are a significant source of added sugar. Both provide a considerable amount of energy (calories) that contributes to weight gain and the development of certain health problems. Water remains the ideal solution to meet our needs. But who said to stick to the… "flat" water? To help moderate your consumption of alcohol and sugary drinks, here are some tips that will not make you regret.
Flavor the water naturally by adding fruits such as lemon, lime, orange or even cucumber slices. Herbs such as mint or basil are also to try. Dare combinations like "lime, orange and mint" or "cucumber, strawberry and basil". Fancy soft drinks? Add some sparkle to the aperitif by opting for carbonated water with a lime wedge.
Green Tip: this is an opportunity to give a second life to the strawberry (washed well) by letting them macerate in a pitcher of water for a few hours. During the season, opt for our fresh Quebec. Local products, we love it! Think of frozen fruits like blueberries, raspberries or peach quarters to replace ice cubes. Green tea becomes a refreshing and sugar-free option if you add ice cubes, a few slices of lemon and mint leaves. It can be prepared in large quantities in a pitcher and left in the fridge at our disposal for a few days. Fruit flavored herbal teas are equally good for playing. 
With that, I challenge you to try. Cheers!