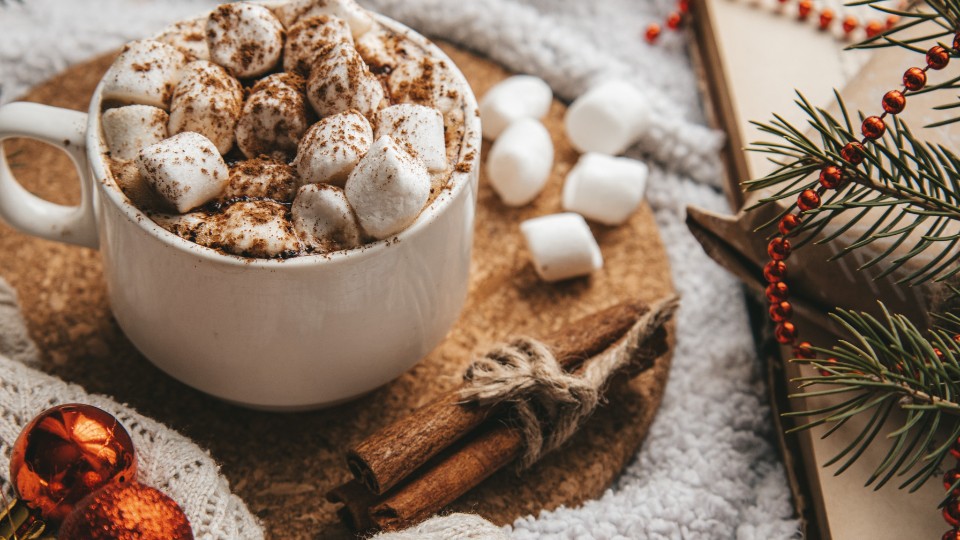 Here's a special holiday post with 7 tips to bring a little well-being to the body and mind.
1. Ignore comments about weight
Regardless of the intention behind them, comments about weight have no place. If you receive them, know that you don't need to justify your weight gain or loss in any way. If necessary, diplomatically redirect the conversation to a lighter or more relevant topic as you see fit.
2. Abandon the scale
Minor weight fluctuations are normal. What's the point of relying on the opinion of a scale?
For many people, the number on the scale leads to avoiding foods they enjoy (desserts, cheese, meat pies, etc.), increased body dissatisfaction, guilt, discouragement, or frustration. If that's the case for you, free yourself from this unnecessary torment and do yourself a favor: put away the scale.
3. Eat regularly
The trap to avoid is skipping lunch to be hungry enough for the feast at dinner. Experiencing excessive hunger makes it harder to listen to satiety signals. As a result, there's a greater chance of overeating. The outcome: less time devoted to savoring the food and a higher risk of gastrointestinal discomfort after meals. Instead, make sure to schedule regular eating times during the festivities, such as having snacks or small meals.
4. Avoid false New Year's resolutions
If you make a resolution that can't be implemented immediately, it's probably not a resolution that will be kept. Still want to establish one? Forget the formula "I must ____." and instead take the time to reflect on "From now on, I want to ____."
5. Learn to set boundaries
Just as you can set boundaries regarding comments about weight, you can also set them to maximize the pleasure of eating. Specifically, this can mean abstaining from forcing yourself to taste foods to please the host or refusing seconds when you've had enough.
6. Question your alcohol consumption
Whether it's for better digestive comfort, saving money, or preventing a hangover, there are plenty of reasons to moderate your alcohol intake.
Here are 2 simple tips to help you do it:
Always have water readily available and visible. Prepare non-alcoholic beverages.
Éduc'alcool offers several tips and recipes for alternating between alcoholic and non-alcoholic beverages, also known as "mocktails."
7. Enjoy good meals
During the holidays, it's time to indulge in foods that we only eat once a year. Treat yourself to a little bit of everything according to your preferences and cravings. Coming together (in person or virtually), savoring, and not depriving oneself are the keys to fully enjoying the pleasures of the table.
Lastly, this is not an exhaustive list of ways to take care of yourself during the holidays. Feel free to find what brings you joy! The important thing is to put it into practice.
Happy holidays and good health!