Nutrition Consultation for Polycystic Ovary Syndrome (PCOS)
Alleviate the symptoms of polycystic ovary syndrome with the right diet and the support of a nutritionist-dietitian.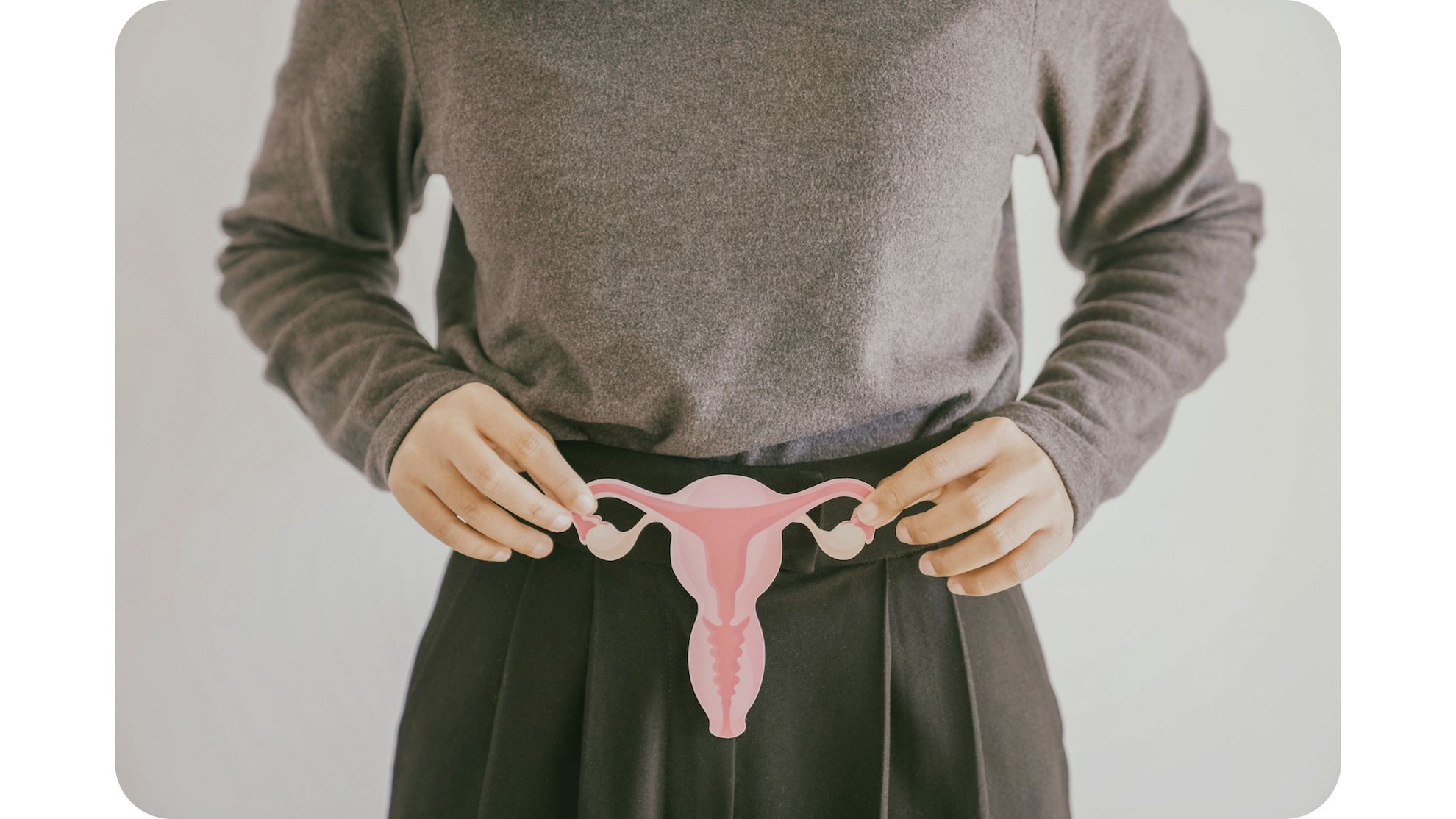 What is Polycystic Ovary Syndrome (PCOS)
Polycystic Ovary Syndrome (PCOS) is a common hormonal condition in women of childbearing age. It is characterized by irregular or absent menstrual periods, elevated levels of androgens (male hormones), and the presence of small cysts on the ovaries.
Symptoms and Diagnosis
To determine if you have Polycystic Ovary Syndrome, it's essential to consult a doctor. Symptoms may include irregular periods, excessive hair growth, skin issues like acne, and fertility problems. A precise diagnosis may require blood tests and ultrasound examinations.
Understanding Key Aspects of PCOS
What Causes Polycystic Ovary Syndrome?
Although the exact cause of PCOS is unknown, it appears to result from a combination of genetic and environmental factors, including hormonal imbalances.
How to Manage Polycystic Ovary Syndrome
There is no definitive cure for PCOS, but various management options are available to control the symptoms. This may include transitioning to a healthy diet, adjusting eating behaviors, and engaging in regular physical activity. To help you implement these changes, we invite you to explore our balanced recipes.
Is It Possible to Get Pregnant with PCOS?
Yes, it is possible. This may require specialized guidance and tailored care. A healthy diet and a balanced lifestyle can also play a favorable role in successful conception.
The Role of Nutrition in Managing PCOS
A healthy diet can significantly impact symptom management in women with PCOS. A personalized nutrition strategy can contribute to regulating the menstrual cycle, improving the quality of life, increasing the chances of conception, and supporting weight loss for those who desire it. Additionally, PCOS can increase the risk of type 2 diabetes, making personalized nutrition guidance from an expert essential.
Why Choose TeamNutrition for Your PCOS Management?
At TeamNutrition, we understand that every woman is unique, especially concerning complex hormonal conditions like PCOS. After a thorough nutritional assessment, we offer you an individualized treatment plan that considers your symptoms, lifestyle, and personal goals.
Versatile Consultation Options: Whether you opt for a virtual session or an in-person meeting, our network extends to over 80 locations across Canada.
Ongoing Training for Our Experts: Our specialists stay updated with the latest advancements in the field, following the standards set by their respective professional organizations.
Accredited Staff: Every member of our team is duly registered with the professional bodies in their province of practice, ensuring high-quality services.
KoalaPro Health App: Enjoy a unique mobile app offering personalized recipes, educational nutrition videos, and challenges to support you on your health journey.
Insurance Coverage: Our services are typically covered by private insurance companies and may also be tax-deductible.
We are here to guide you on your path to better hormonal health and dietary habit changes, tailoring our services to your unique reality to provide the support and resources you need.
Start Your Journey to Better Hormonal Health
The nutritional management of PCOS requires a personalized approach and in-depth expertise. Our registered dietitians are here to guide you through your specific dietary needs. Don't hesitate to schedule an appointment with a registered dietitian today for a comprehensive nutritional assessment and advice tailored to your lifestyle.