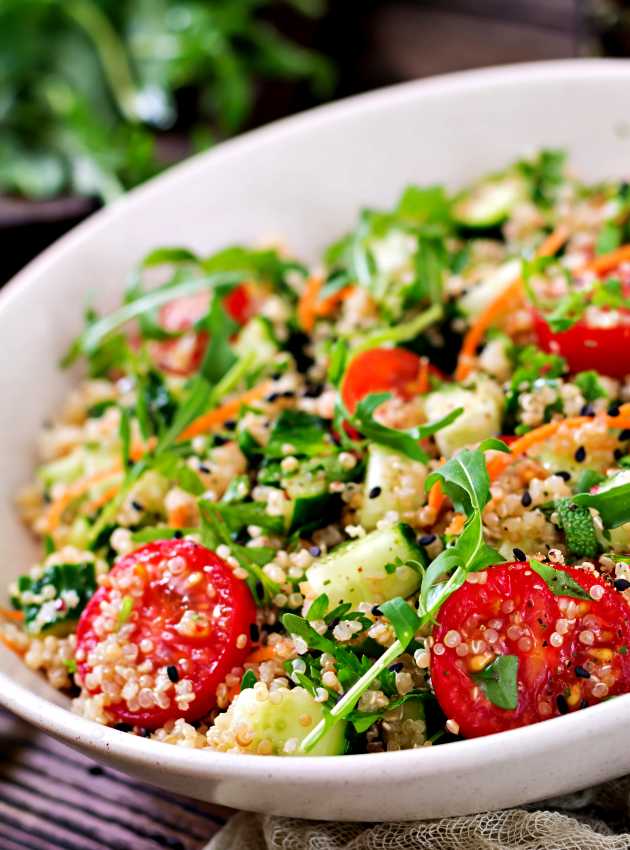 Discover the delectable benefits of our Orzo, Arugula, and Sun-Dried Tomato Salad. A tantalizing blend of flavors and textures that will elevate your taste buds to new heights. A wholesome and flavorful delight for every mealtime!
Ingredients
250 ml (1 cup) orzo 
½ a spanish onion 
5 ml (1 tsp) garlic or 1 garlic clove, chopped
1 diced small zucchini 
1/2 block (225 g) crumbled tofu 
5 ml (1 tsp) curry powder
15 ml (1 tbsp) Dijon mustard
15 ml (1 tbsp) soy sauce 
 80 ml (⅓ cup) feta cheese 
60 ml (¼ cup) dried tomatoes 
30 ml (2 tbsp) sliced ​​olives (optional) 
500 ml (2 cups) arugula 
Salt, pepper to taste 
10 ml (2 tsp) olive oil or 15 ml of Pesto
Preparation
Boil orzo according to package directions. 
Heat oil in a frying pan, add garlic, onion and cook about 5 minutes.
Lower heat, and add tofu, zucchini, curry powder, Dijon mustard, soy sauce and cook for 8-10 min. 
Put all the ingredients in a bowl and mix. Enjoy every bite !