09.21.2020
Not all breakfasts are created equal. Though you may be rushed in the morning, skipping breakfast can leave you feeling tired and starving, causing overeating later on. Starting the day with a meal high in sugar or low in fibre and protein can also leave you feeling hungry and craving more within hours. The right breakfast, however, can help you wake up, feel energized, and start the day on the right foot—and it doesn't require a lot of preparation time!
Here are 10 breakfast ideas to get your day started right.
Especially with this nutrient-dense version! The combination of chia seeds, milk or a soy-based beverage and your favourite fruit will please your taste buds and satisfy your stomach thanks to the fiber and protein packed in this pudding. What's more, a few adjustments to the fruit or toppings and the variations you can make are endless. Whip it up in five minutes the night before to have a delicious breakfast ready to go the next morning.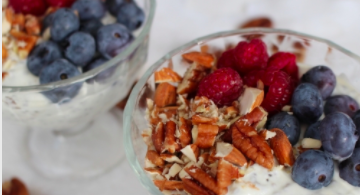 Crave the taste of an omelette but haven't got the time? Grab a couple of these breakfast muffins instead! The protein from the eggs and cheese combined with the addition of quinoa and vegetables is a great way to start your day.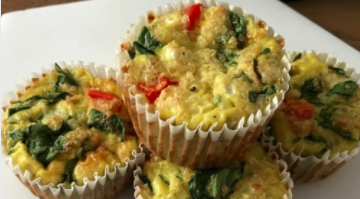 Love your good old toast with peanut butter but are starting to get bored? Try one of these varieties for a new spin on this classic! Fresh fruit will give you the benefits of fiber that you don't find in a jam. It's best to choose a natural nut butter and a 100% whole grain bread for this breakfast.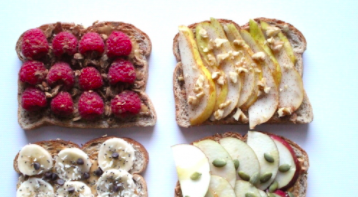 Like the morning toasts but prefer a savoury version over the sweet? Opt for one of these four options instead. Avocado, hummus, eggs or another of our variations are great ways to spruce up your whole grain bread and get you going.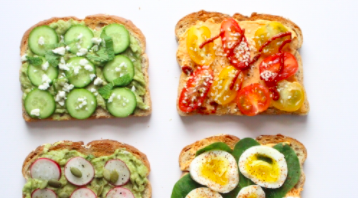 Skip the high fat and cholesterol found in the usual creton and try this lentil version spread on whole grain bread or an English muffin instead. This version may be lower in calories and fat but is still rich in protein and taste.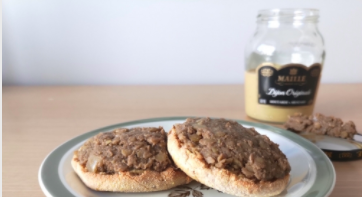 Overnight oats are another great option that can be made in advance for those mornings when you are in a rush but still want a balanced breakfast. Like many of the other options, the toppings can be varied so you'll never get bored! Here is a great example that will satisfy the chocolate lovers out there.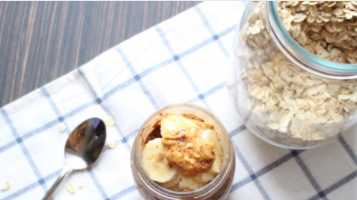 Prefer a warm, sit-down breakfast? Nothing beats a high-fiber, comforting bowl of oatmeal.
Smoothies can be a great option, however if they are not well balanced they can also be too high in sugar and low in protein. Combine that with the liquid texture and we may feel hungry soon after what was supposed to be a filling meal. Instead, try this nutrient packed smoothie bowl for a bright (literally) way to start the day!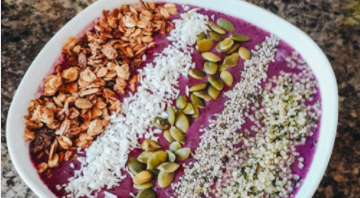 Crêpes don't have to be limited to "cheat days" or restaurants – they can be a part of a healthy breakfast! Instead of piling on the whipped cream and maple syrup, opt for a higher protein option and some fresh fruit.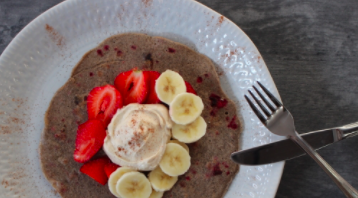 If you don't have the time to whip up some crêpes, opt for a whole grain tortilla instead. This combination gives you the savoury taste of peanut butter, the sweetness of berries and the crunchiness of Rice Krispies. What more can you ask for?